ABOVE-GROUND POOL SHOWROOM
At Teddy Bear Pools & Spas, we're more than just a pool supplier; we're your trusted partner in bringing your dream backyard to life. With our expert team by your side, navigating through the world of pools has never been easier. Our diverse selection of pools ensures there's a perfect fit for every vision, budget, and backyard.
Let our seasoned experts guide you through every step of the process, from selecting the ideal pool for your space to seamless installation and unwavering support. At Teddy Bear Pools & Spas, we're dedicated to making your pool journey as smooth as the water in your future oasis. Dive into the possibilities today!
A WONDERFUL COMBINATION OF STRENGTH AND BEAUTY IN AN ABOVE-GROUND POOL
Since 1975, Teddy Bear Pools has been a trusted name in high-quality aluminum and steel swimming pools. Our world-class above-ground pools are meticulously computer-designed to ensure the utmost quality, durability, and innovation. With a focus on using superior-strength extruded aluminum, our pools are built to maintain their pristine appearance year after year.
Our highly skilled professionals ensure your new swimming pool brings years of pure enjoyment. With us, every step of the installation process is handled in-house, without relying on subcontractors. Rest assured, our outstanding reputation and in-house guarantees in the Western MA and Northern CT area ensure you're in the best hands.
What sets us apart is the incredible trust and loyalty of our satisfied customers. Their enthusiastic word-of-mouth referrals drive our thriving business.
With the industry's most comprehensive limited lifetime warranty, all Teddy Bear Aluminum above-ground swimming pools are backed by our firm commitment to quality and your peace of mind. Choose Teddy Bear Pools for the joy of owning a meticulously installed swimming pool, backed by our exceptional reputation and commitment to your satisfaction.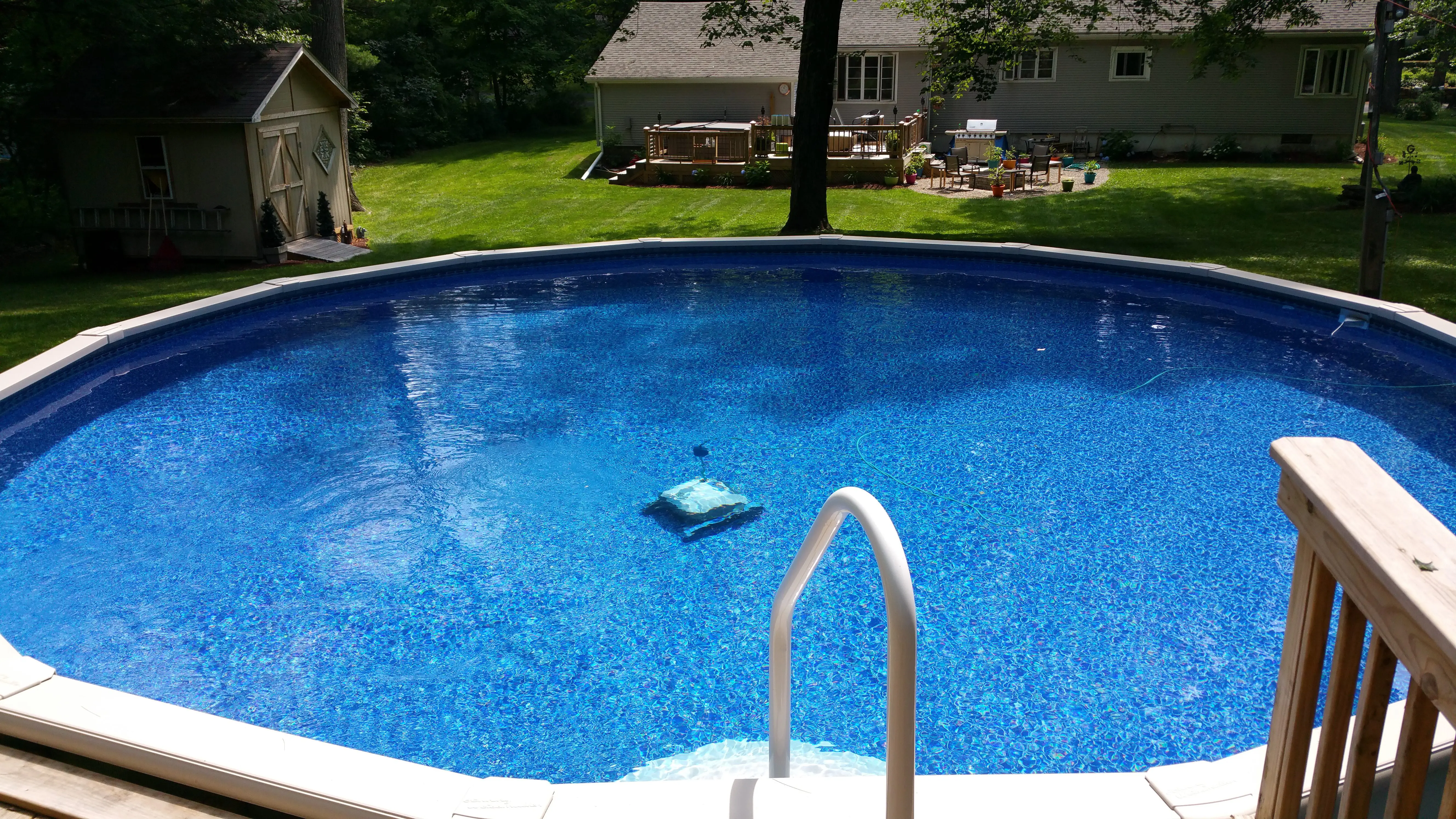 Need Financing?
Financing available, subject to approved credit.

Craig
Customer
My Second Teddy Bear Pool
After waiting 8 months for the pools to come in we finally have our pool. Steven my sales person kept me up to date and the installation crew was a riot and amazingly fast, it only took about 2 hours to build.
Ted your guys did fantastic job!

Sara S.
Customer
Best Purchase of my life. 

Nancy
Customer
I Just had my second Teddy Bear Pool installed. My first pool lasted over 25 years and Teddy Bear was there every time I needed them. I would highly recommend Teddy Bear Pools & Spas if you're looking for a pool.

Douglas
Outstanding Experience from sales to installation. A well oiled machine, great communication throughout the process. Scott in sales, Bernie with the excavating, installation Mike (over 20 years experience with Teddy Bear Pools) and his crew Mark, Vance and Ian.. A pleasure and I know now why I was given there name to use from another pool company.. No outsourcing everything in house. Jimmy kudos on your operation!!