Chicopee Pool Service & Supplies
Complete Pool Service from Installation to Maintenance and Repair
Since 1975, Teddy Bear Pools has been Chicopee's most trusted and relied upon provider of pools and spas with an extensive history of unequaled customer support and satisfaction.
Best Above Ground Pools for Chicopee
For over 50 years, Teddy Bear Pools has been producing superior quality above ground extruded aluminum pools that are sourced from our state-of-the-art, 160,000-square-foot facility located in Long Island, New York. Other pool companies typically assemble their pools from inferior overseas parts sources, but not Teddy Bear! We urge you to compare and contrast the exceptional quality of our pools with what you'll get elsewhere. There's no contest!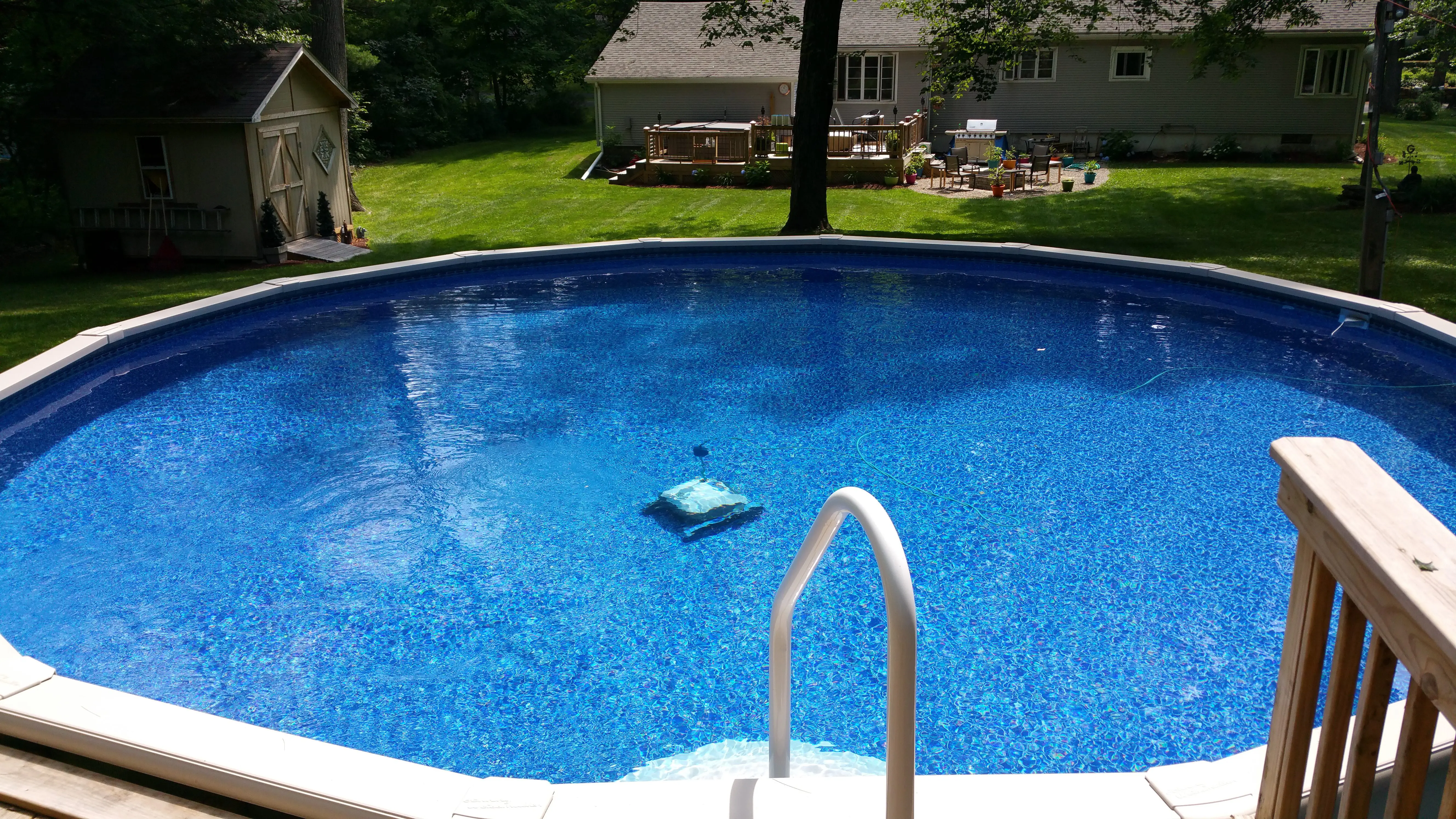 Each of our above ground aluminum pools is expertly designed with the craftsmanship that has made us so successful for so many years and our in-house construction and installation team means that you are not at the mercy of outside sub-contractors to complete your pool project. We handle everything from design to construction to installation and our limited lifetime warranty is one of the most comprehensive guarantees in the industry, giving you maximum peace-of-mind.
Chicopee Hot Tubs & Spas
With a superior selection of hot tubs and spas from outstanding suppliers like Hot Spring, Hot Spot, Freeflow, and Endless Pools, Chicopee customers enjoy the double benefit of high quality craftsmanship and performance together with the knowledge and expertise of the Teddy Bear Pools team. Escape into a world of relaxation and luxury with any one of the fine hot tubs and spas available from our Chicopee showroom. With a wide variety of features and configurations, there is a spa that is just right for your needs and budget. From the seating capacity to the placement and intensity of the jets, to the availability of certified pre-owned units for maximum value, you'll find Teddy Bear Pools to be your best source to meet your hot tub and spa needs.
Expert Help and Service
Teddy Bear Pools has been helping Chicopee customers realize their pool and spa dreams for many years and we are proud to stand behind each one of them. Our years of experience has made us the trusted source for all things related to pools, spas, supplies and service in the Chicopee area. Many customers seek our help to answer questions about what the best pool is for their particular needs, or what filtration and cleaning equipment is the best for the money, or what are some landscaping materials to avoid right around the pool. We've answered many questions like these over the years, helping our customers have the best pool ownership experience possible, and we've assembled some of the most helpful information for you in our website's "Ask the Bear" section. Here you'll find in-depth information to help you make the best choice for a pool or to help you maintain or service your existing pool to get the most out of it.
Pool & Spa Supplies
Our online pool supply store has literally THOUSANDS of products with everything you need from opening and closing kits, chemicals, cleaning supplies and equipment, replacement parts, pool toys and accessories and more from some of the most trusted brand names in the pool industry including our own name brand Teddy Bear products. Chicopee pool owners with above ground pools, in ground pools or hot tubs can search for and purchase everything you need to maintain and enjoy your pool or spa and you know you can rely on getting the best friendly service and helpful advice from our expert staff of pool professionals.
Conveniently Located in Chicopee MA